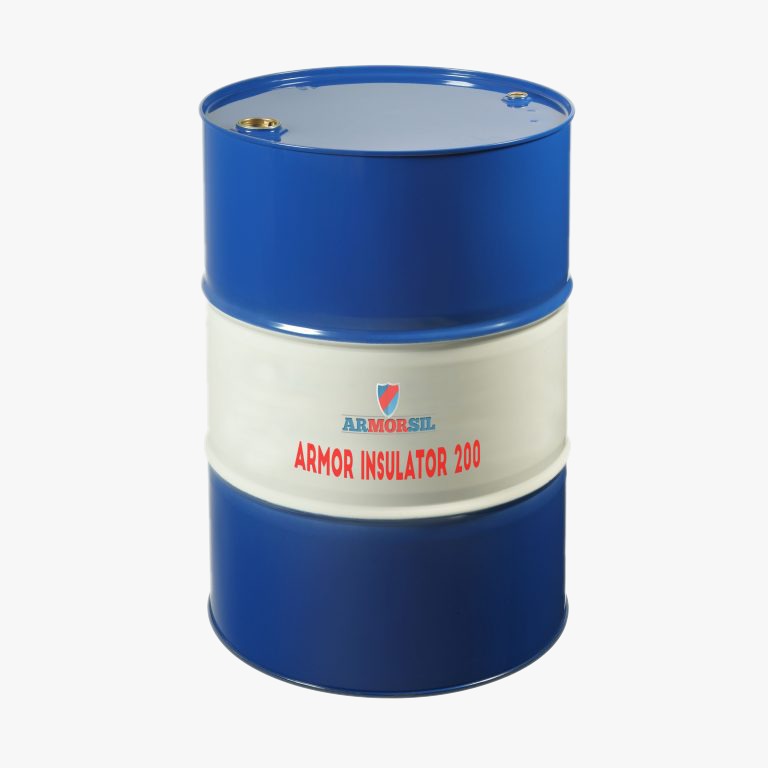 POLYURETHANE SPRAY FOAM INSULATION SYSTEM
ARMOR INSULATOR 200 is a premium heavy-duty, fire retardant, two-component closed-cell polyurethane Spray foam for building insulation systems. The product is generated on-site by combining an isocyanate and a polymeric resin through a dual-component
proportioner. Fast, easy and adaptable, it can achieve an R-value of 20 at 3 inches.
ARMOR INSULATOR 200 is a high density based polyurethane foam recommended for roofing and other exterior insulation because it is applied in a continuous manner.
Advantages / Benefits
Uses
Packaging
Shell Life
Dosage
Armorsil Manufacturing
Consumption
Advantages / Benefits
Superior Thermal Resistance – The R-value
of ARMOR INSULATOR 200 is higher than
traditional insulation products resulting in
reduced conductive heat loss and lower
energy consumption.
Excellent Air Sealing Ability – ARMOR
INSULATOR 200 is a closed cell insulation that
expands while being installed creating an
effective air barrier, reducing air leakage,
resulting in improved comfort and energy
savings.
Durability- INSULATOR 200 is a highly
durable and lasting insulation product. It
extends building life
Joint less – ARMOR INSULATOR 200
insulating material produces a seamless
insulating layer with no joints or gaps and
reduces energy loss due to thermal bridging
Seamless- Liquid" installation means that
critical, inaccessible or curved areas can be
insulated without any problem
Uses
Packaging
Shell Life
Dosage
Armorsil Manufacturing
Consumption
Standards
Material Properties
Health & Safety
Limited Warranty
Standards
Conforms to the requirements of BS EN 934-2
Table 9
Material Properties
Health & Safety
Limited Warranty