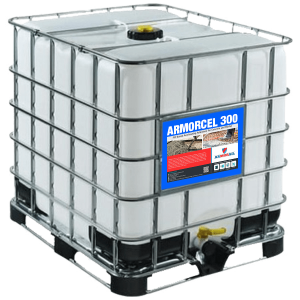 PCE Based Accelerating Admixture for Concrete and Mortar
ARMORCEL 300® is a non-chloride PCE based concrete set accelerator, ready-to-use liquid admixture. It accelerates initial setting time one to three times faster than normal mortar and concrete without adversely affecting other properties of concrete and mortar.
ARMORCEL 300 improves workability and strength while hastening the hydration of cement. It makes the mix easier to place and speeds construction by shortening the initial set and curing time without resulting in slump loss. Time and labor are saved because forms and other protection can be removed earlier and finishing can be started.
Early Strength Concrete: ARMORCEL 300 Accelerator delivers excellent results in normal and hot weather conditions where very high early strengths are required. Conventional accelerators promote early stiffening of the concrete, making it unworkable within a short period of time.
Features
Uses
Packaging
Shell Life
Technical information
Features
 High Flow and Fluidity and controlled expansion
 Chemical resistant 
Allows for early stripping and re use of forms 
Bonds to wet and dry surfaces 
High strength
Uses
Packaging
Shell Life
Technical information
Yield
Armorsil manufacturing
Health & Safety
Limited Warranty
Yield
Standard dosage is 0.4-1.2 % of cement content. This amounts to between 200ml -600ml per 50kg of cement In certain applications and situation where higher level of acceleration is desired, dosaging may be increased to 1%-2% (500ml-1000ml) It is better to add ARMORCEL 300 to wet concrete after more than 50% of the initial water has been added.
Armorsil manufacturing
Health & Safety
Limited Warranty