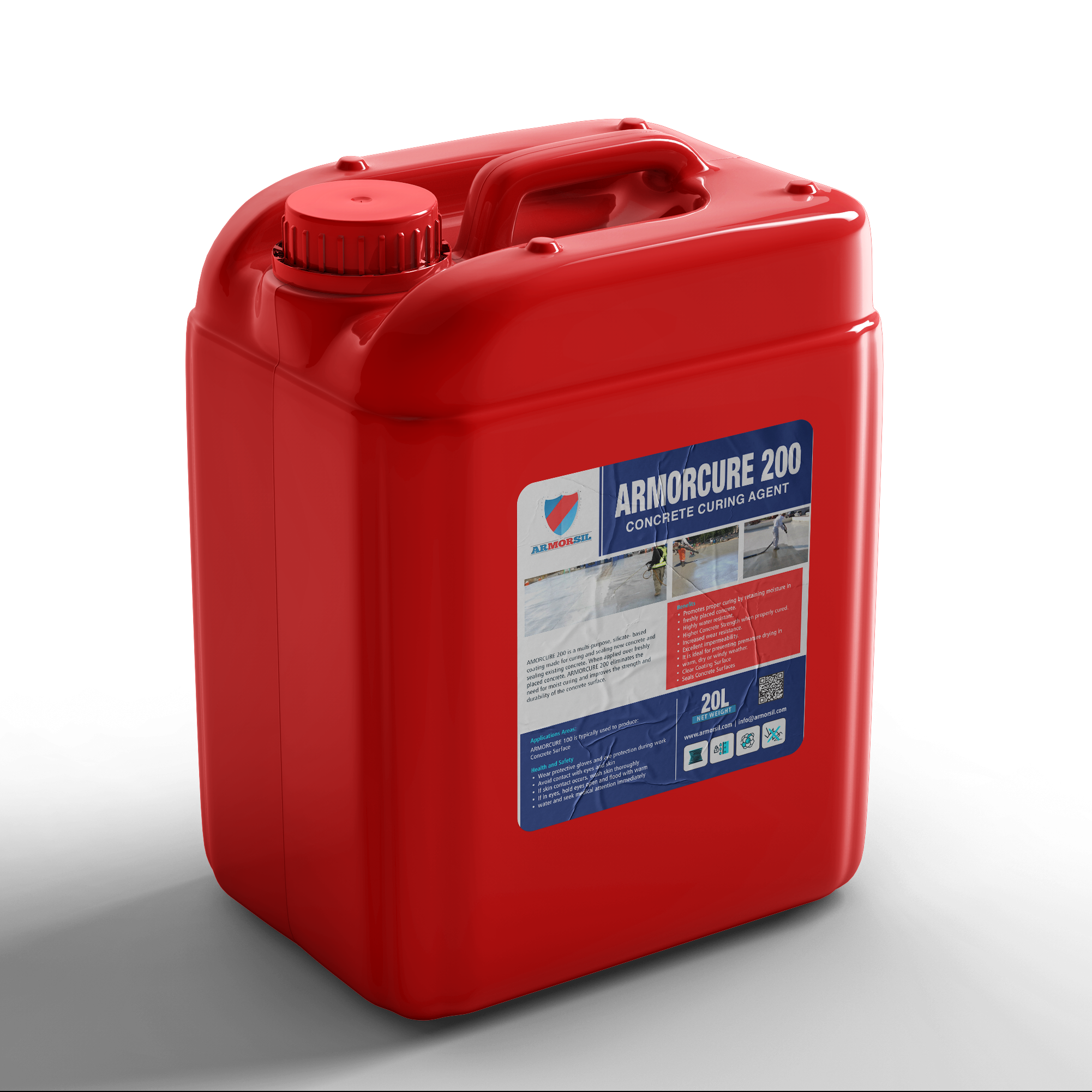 AMORCURE 200 is a multi-purpose, silicate- based coating made for curing and sealing new concrete and sealing existing concrete. When applied over freshly placed concrete, ARMORCURE 200 eliminates the need for moist curing and improves the strength and durability of the concrete surface.
Advantages / Benefits
Uses
Standard
Packaging
Technical Properties
Health & Safety
Advantages / Benefits
Improves the surface appearance Reduces cracking
Assists reaching the required strengths Reduces shrinkage
Controls cement hydration Reduces dust formation Reduced concrete permeability
Alleviates other costly curing methods Adhesion of subsequent treatments to concrete surface is not impaired.
It is ideal for preventing premature drying in warm, dry or windy weather.
Seals Concrete Surfaces. Highly water resistant. Increased wear resistance. Improved durability
Uses
Standard
Packaging
Technical Properties
Health & Safety
Stability And Reactivity
Handling And Storage
Limited Warranty
Stability And Reactivity
Reactivity: No hazardous reactions if stored and handled as prescribed/indicated.
Chemical stability: The product is stable if stored and handled as prescribed/indicated.
Possibility of hazardous reactions: The product is stable if stored and handled as prescribed/indicated.
Conditions to avoid See MSDS section 7 – Handling and
Incompatible materials Substances to avoid: strong acids, strong bases, strong oxidizing agents, strong reducing agents
Hazardous decomposition products: No hazardous decomposition products if stored and handled as prescribed/indicate
Handling And Storage
Limited Warranty