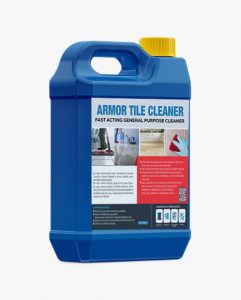 SLIP RESISTANT FAST SET HEAVY DUTY TILE ADHESIVE
ARMORFIX -115 is a heavy duty, Slip resistant and water repellent cement based ceramic tile adhesive. It is suitable for thin and thick bed applications, internal and external applications. ARMORFIX -115 enables the same day fixing and grouting.
It is suitable for the fixing of ceramic tiles on floor and wall of concrete, concrete block and cement render. It can also be used for the fixing of glass mosaic, stone marble, Pre-cast concrete facings, terrazzo and brick slips When used, Armor primer 106 can also be used for fixing tiles on gypsum plaster, plaster board, chipboard and wood. It is suitable for use in Swimming pools as well.
Advantages / Benefits
High adhesive tensile
Because of the impressive slip resistant ability, it can be used for vertical and horizontal placement of large
Fast curing time, grouting can be carried out the same day
Conforms to EN 12004 Class
Compensates changes in temperature and elongations of the
Non sag properties with high initial
Greater workability due to high port
Impressive waterproof
Uses
Surface Preparation / Application
Coverage
Packaging
20kg bags and buckets. Store in a cold dry place. With proper storage material can be stored and used within 12 months.
Cleaning And Health
Limited Warranty