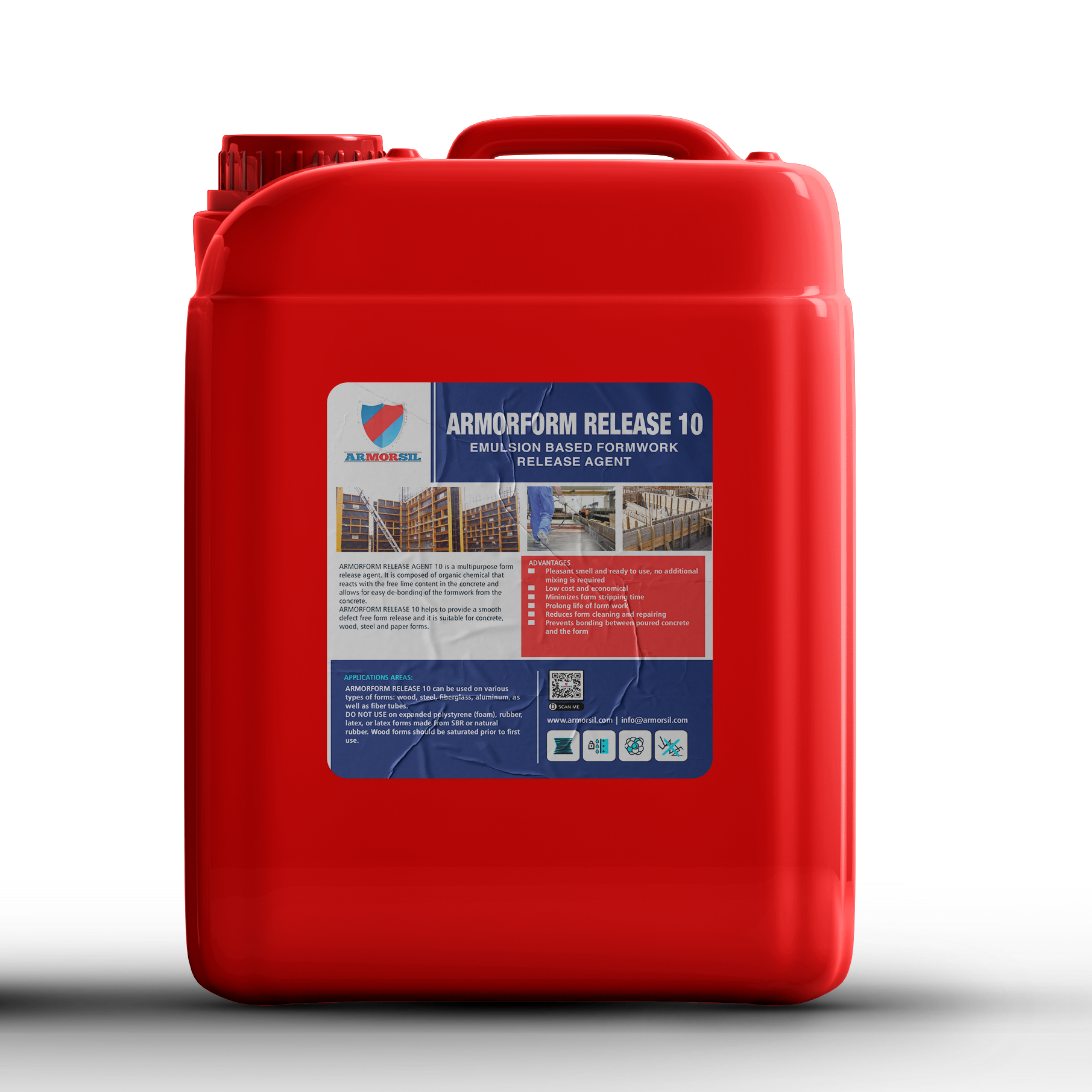 EMULSION BASED FORMWORK RELEASE AGENT
ARMORFORM RELEASE AGENT 10 is a multipurpose form release agent. It is composed of an organic chemical that reacts with the free lime content in the concrete and allows for easy de-bonding of the formwork from the concrete.
ARMORFORM RELEASE 10 helps to provide a smooth defect free form release and it is suitable for concrete, wood, steel and paper forms.
Advantages / Benefits
Pleasant Smell and ready to use, no additional mixing is required
Low cost and economical
Minimizes forms tripping time
Prolong life of form work
Reduces form cleaning and repairing
Application Areas
Coverage
Technical Details
Application
ARMORFORM RELEASE AGENT 10 should
be applied by spraying machine or by roller or brush. It should be applied on form prior to each use. Clean form surfaces thoroughly prior to application. Remove all rust and scale from the forms in accordance with good concrete practices.
Storage
Health And Safety Information
Limited Warranty