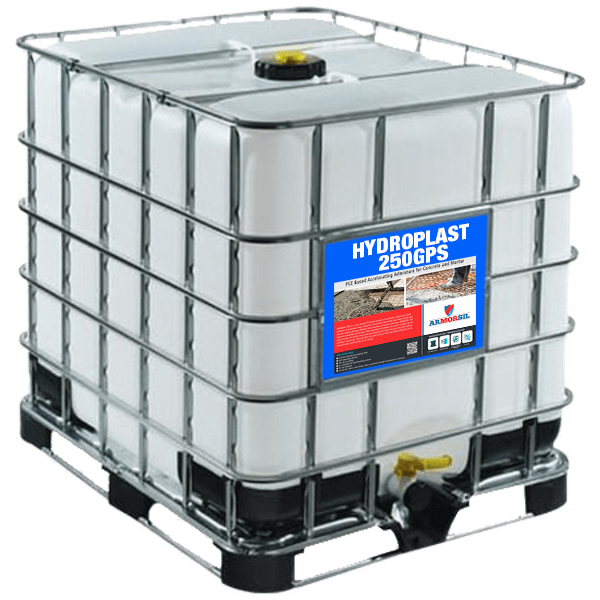 HIGH-RANGE WATER-REDUCING
SUPERPLASTICISER FOR RHEOPLASTIC CONCRETE
Hydroplast 250GPS is ready to use, high-range water-reducing admixture design to produce high slump and flow concrete with transportable workability, improved compressive and flexural strength for the durability of structures. This product is chloride free and available on demand.
Advantages / Benefits
Uses
Packaging
Shell Life
Dosage
Armorsil Manufacturing
Consumption
Advantages / Benefits
Hydroplast 250GPS considerably improves the
properties of fresh and harden concrete, it has a
shelf life of 12month from date of production.
Uses
Packaging
Shell Life
Dosage
Armorsil Manufacturing
Consumption
Standards
Material Properties
Health & Safety
Limited Warranty
Standards
Conforms to the requirements of BS EN 934-2
Table 9
Material Properties
Health & Safety
Limited Warranty