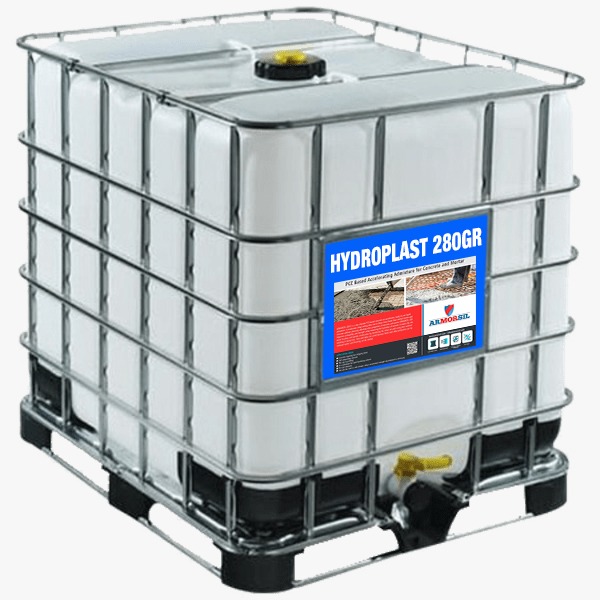 HIGH RANGE WATER REDUCING AND STRENGTH
ENHANCING SUPERPLASTICIZER
Hydroplast 280GR is brownish, ready to use, high range water reducing and slump retaining admixture.
It is designed to produce high slump concrete with an extended workability. It is chloride free and readily available on demand.
Advantages / Benefits
Uses
Standards
Technical Properties
Advantages / Benefits
High workability for long distance transport
Low pumping pressure for pumped concrete
Reduced thermal peaks for casting in hot climate
Delay in setting time for extended workability
Reduction in water intake for high ultimate
strength
Uses
Standards
Technical Properties
Working Principle
Dispensing
Caution
Dosage Range
Limited Warranty
Working Principle
Dosage of Hydroplast 280GR is determine in trial
batch, to serve as guide, we recommend using 0.8
to 1.2% of the cementitious material, dosage also
depend on the design mix requirement. There is no
effect on concrete if higher dosage is been used.
Dispensing
Caution
Dosage Range
Limited Warranty