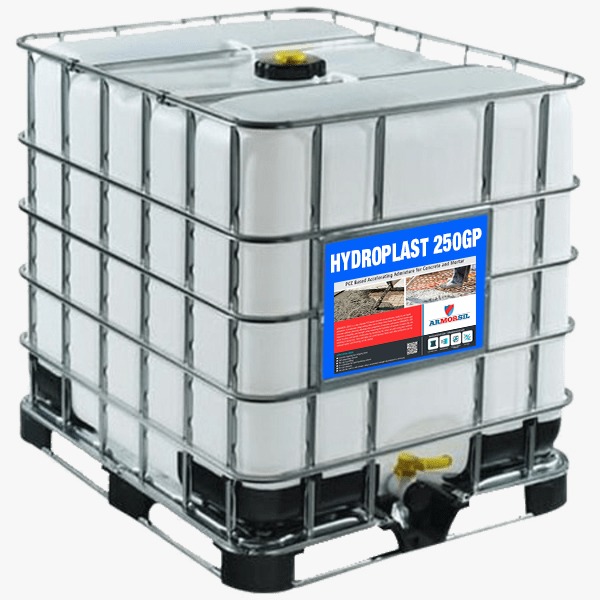 HIGH RANGE SNF BASE WATER REDUCING
AND STRENGTH ENHANCING ADMIXTURE
Hydroplast 250GP is a brownish, ready to use, midrange
water-reducing and strength enhancing
admixture. It is designed to produce high workability and
high strength concrete at low w/c. it is always available.
Advantages / Benefits
Uses
Packaging
Shell Life
Dosage
Armorsil Manufacturing
Consumption
Advantages / Benefits
High workability for long distance transport
Reduced water to cement ratio for high strength
concrete.
Delay in setting time for extended workability.
Low pumping pressure for pumped concrete
Reduced thermal peaks for casting in hot climate
Reduction in water intake for ultimate strength.
Quality concrete at low cost.
Uses
Packaging
Shell Life
Dosage
Armorsil Manufacturing
Consumption
Standards
Material Properties
Health & Safety
Limited Warranty
Standards
Conforms to the requirements of BS EN 934-2
Table 9
Material Properties
Health & Safety
Limited Warranty