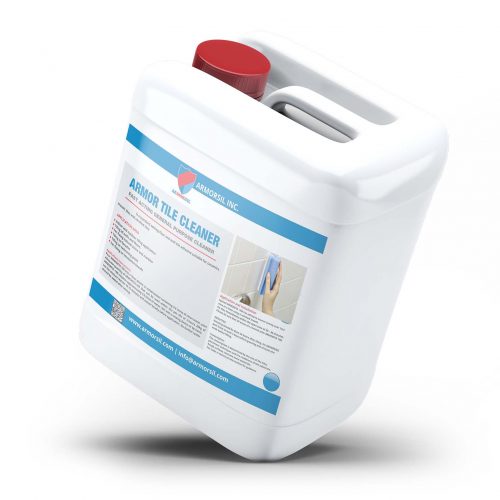 Armor Tile Cleaner WB is Fast acting general purpose cleaner specially designed for regular cleaning of dirt and stains on tile surfaces, designed for daily maintenance of tiles. Armor Tile Cleaner (Water Based) is a unique penetrating scouring compound that quickly and easily removes stubborn stains, grease, soap scum, heel & scuff marks, dirt and everyday grime.
Benefits
Ready and Easy to Use
Excellent for ceramic and porcelain tile as well as natural stone surfaces
Ideal for Interior & Exterior
No Clinging Action
No Acid
No Harsh Abrasives
Area Of Use
Limitation
Safety Precautions
Coverage
Coverage depends on intensity of stain, porosity, texture, surface absorption, weather, time solution left on surface and application methods.
Shelf Life
Limited Warranty