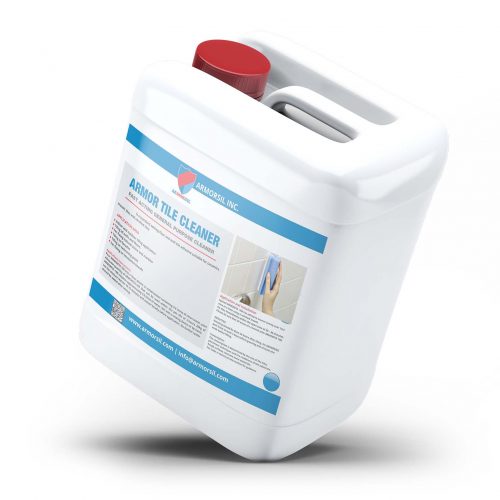 Amor Tile Cleaner AB is used for cleaning internal or external surfaces that have been grouted using cementitious grouts. It contains surfactants that give it a cleaning ability. Armor Tile Cleaner is Fast acting general purpose cleaner specially designed for regular cleaning of dirt and stains on tile surfaces, designed for daily maintenance of tiles.
Features
Ready and Easy to Use
Removes cementitious residues, organic& rust stains
Ideal for Interior & Exterior
No Clinging Action
No Harsh Abrasivesoist substrates and allows concrete breathe
Application Areas
Application Mode
Limitation
Coverage
Coverage depends on intensity of stain, porosity, texture, surface absorption, weather, time solution left on surface and application methods.
Shelf Life
Safety Precautions
Limited Warranty